Insulation in Missoula, Montana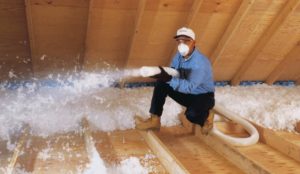 Eco Insulation offers various Missoula insulation services, all of which are aimed at maximizing your home's energy-saving potential. The right kind of insulation will provide both long-term energy savings as well as enhanced personal health and comfort.
When insulation materials are poor in quality or improperly installed, energy costs go up far higher than you might realize. The same is true for faulty or damaged ventilation systems or air ducts. Most people have no way of measuring just how much they're losing out on due to sub par home insulation. However, as a BPI Certified company, Eco Insulation can measure that for you first hand via a full Energy Audit. This will tell us exactly what needs to be done in order to bring your home up to its full energy saving potential. Not only that, but after our services are complete, we can conduct a follow up audit to show you just how much you're saving as a result.
Our Missoula insulation services include:
The Missoula insulation services of Eco Insulation come with Guaranteed Customer Satisfaction, as well as a Lifetime Guarantee Against Insulation Settling. If for any reason you don't find our work 100% satisfactory, we will do what it takes to correct it at no extra cost.
When you choose Eco Insulation, you can rest assured that you are getting the highest quality insulation products and services. We will help you maximize the energy saving potential of your home. That means more money in your bank account, and a higher level of personal health and comfort in the long-term.