Residential Home Energy Audits provide a roadmap for greater energy efficiency and help better understand how a home functions. Benefits include:
Improved indoor air quality
Better health & safety
Greater comfort
Greater building durability
Higher resale value
Whether you realize it or not, an energy assessment can help identify where energy is being lost in your home.
What is BPI Certification?
Through extensive training, and written and field examinations, Eco Insulation has professionals who can conduct comprehensive whole-home assessments. Not only can these professionals identify the source of energy loss in the home, but they can also devise an action plan to resolve any energy loss issues can be resolved. Post-energy audits are performed to ensure the desired performance improvements have been reached.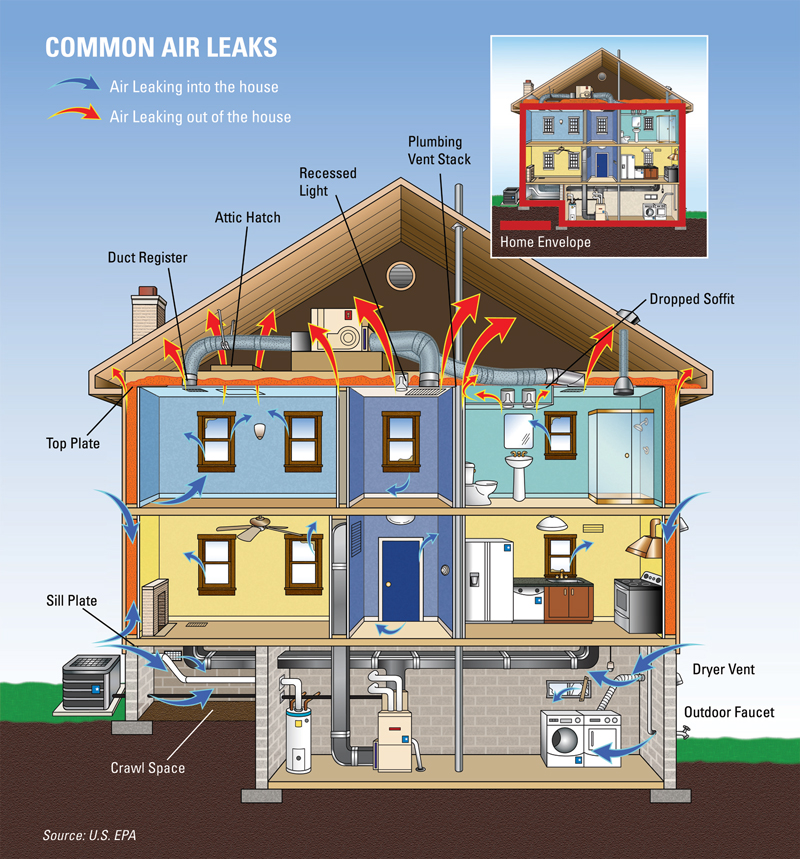 This diagram demonstrates where your home could be losing energy.