Insulation in Cedar City, Utah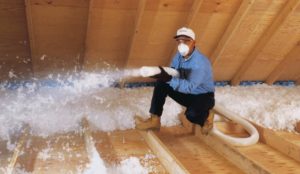 If you require Cedar City insulation services, Eco Insulation provides everything you need. Not only are our products and services ideal for insulation, they go above and beyond to save you energy (and therefore money) in the long term. Our products are also environmentally friendly. When you choose our services, you can rest assured you are getting the maximum degree of both energy saving potential and personal comfort through Eco friendly products.
The results of low quality insulation materials and improper insulation services can take a serious toll on your bank account. As a BPI Certified company, Eco Insulation can perform a full energy audit on your home to show you exactly where energy is being lost in your home, and how much. After we've completed our services, we can perform a follow-up audit to make sure we've met our goal of bringing your home up to its maximum energy saving potential.
Our Cedar City insulation services include:
Our Cedar City insulation services come with a Customer Satisfaction Guarantee. We also provide a Lifetime Guarantee Against Insulation Settling. This means that if our work is not 100% to your expectations or satisfaction, we will correct the problem for you at no extra cost.
Don't settle for subpar insulation products and services. When you choose Eco Insulation, you will have peace of mind knowing you have maximized your home's energy saving potential year round. Our services will save you money, improve your home's comfort level, and enhance your quality of life.