Insulation in Billings, Montana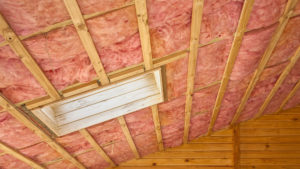 Eco Insulation is proud to provide a variety of Billings insulation services to enhance the energy-saving potential of homes and businesses alike. Our services will not only save you a great deal of energy in the long-term, but also enhance your personal comfort level and the health of your home environment year-round.
Most people end up losing money due to poor quality insulation and faulty or damaged air ducts and ventilation systems. If they saw the amount of extra money they were paying every year, they'd go through the roof!
Fortunately for you, that's our job. Our Billings insulation services guarantee the maximum degree of insulation for your home.
Our services include:
Our Billings insulation services include a Customer Satisfaction Guarantee, as well as a Lifetime Guarantee Against Insulation Settling. If our work isn't satisfactory in the long or short term, we will correct it at no extra cost!
Don't let sub par insulation services or products rack up your energy costs. With Eco Insulation, you can maximize your home's energy-saving potential and reduce your utility costs year-round.